| | | | |
| --- | --- | --- | --- |
| Suitable season for visit | spring, summer, autumn | Difficulty | tourists, families with children |
| Length of trip | 5-6 hours | Km from Prague | 60 |
| | | Price includes | transport from Prague and back, entrances, lunch, tasting wine, guide |
Prices start at € 40
To get precise price calculation of your trip, contact us at office@guide-tour.cz
You can choose from 3 options:
1. Mělník&Mělník chateau
Why you should travel with us:
To enjoy a glass of chateau wine while looking into the landscape
To take a tour where the chateau presents the rich collections of paintings and furniture of the Lobkowicz family
To see other important monuments in Mělník such as Gothic three-nave Church of St. Peter and Paul, the graveyard Church of St. Ludmila, Renaissance and Baroque houses,…
2. Kokořín castle
Why you should travel with us:
To take a walk in one of the castles that were forbidden to be repaired
To sought inspiration in the ruin as many important Czech romantic writers and painters
To hike in a region that seems to have tumbled out of the prettiest of picture postcards (in summer there is a possibility to swim in a natural lake)
3. Golden circle
Why you should travel with us:
Mělník
Mělník Chateau
Kokořín Castle
Start: Prague – from your hotel, at 08:30 – 09:00
See Mělník, a beautiful town near the capital city of Prague. Taste its wine! In Mělník, you can view the Castle and the confluence of the Elbe and Vltava Rivers or just to enjoy Kokořín Castle, which is especially interesting, set in beautiful natural surroundings.
Mělník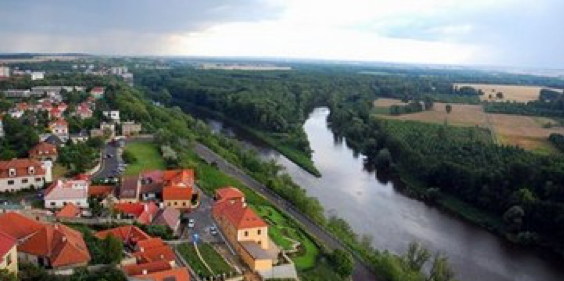 Mělník is a town in the Central Bohemian Region of the Czech Republic. Among other things, Charles IV has the credit of introducing vineyards to the Czech Lands. He had the lands cultivated according to the French model, specifically to grow grapes.
Mělník Chateau
Mělník has become famous mainly for its  Ludmila wine, named after the saint. A culinary trip to these parts should never omit a visit the Lobkowicz family chateau. The chateau tour ends in the wine cellar. A drop of wine will hopefully help to wash away your impressions of the ossuary which is reminiscent of the horrors of the Thirty Years' War.
Kokořín
Enchanted by the charming countryside, you will certainly want to venture a bit further northwards to Kokořín Castle. It was founded in the 14th century, but its current appearance was created by renovations undertaken at the beginning of the 20th century. The repairs saved the Castle from complete ruin, but were so influenced by Romanticism that the result is a castle that would be better suited to a Hollywood film.